La compañía se burla de la inestabilidad de la criptomoneda
KFC Canadá permite pagar su pollo con Bitcoins
Parece que últimamente la fiebre de la criptomoneda está dominando a marcas y empresas, a pesar de declaraciones como las de Warren Buffett, que ha afirmado que "tendrán un mal final". Ahora, KFC Canadá ha encontrado una astuta forma de sacar provecho de la inestabilidad del Bitcoin, con la ayuda de la agencia Grip Limited. "The Bitcoin Bucket" intenta convencer a los canadienses de que cambien sus Bitcoins por cubos de pollo.
"No sabemos exactamente qué son los Bitcoins, o cómo funcionan, pero no deben interponerse entre tú y chuparte los dedos de pollo", han dicho a través de Twitter. La compañía afirma que, a pesar de las oscilaciones dramáticas en el valor, la volatilidad a largo y corto plazo y la confusión general que reina en torno a la criptomoneda, su Colonel's Original Recipe chicken se mantiene como siempre, "para chuparse los dedos".
KFC Canada presents The #Bitcoin Bucket. Sure, we don't know exactly what Bitcoins are, or how they work, but that shouldn't come between you and some finger lickin' good chicken. https://t.co/2OKuCHk5Hb pic.twitter.com/UwaduB8toi

— KFC Canada (@kfc_canada) 11 de enero de 2018
En un correo electrónico, la compañía ha afirmado de forma mordaz que están actualizando el precio del cubo de 20 dólares a 0,0041 Bitcoins, "o lo que su valor, siempre fluctuante, sea en ese momento".
Los canadienses pueden visitar la tienda online de la marca para cambiar su moneda digital por un cubo de chicken tenders, que serán entregados entre el 12 y el 19 de enero. Inexplicablemente, según Adweek.com, se han agotado. De hecho, sospechosamente, todo se ha agotado, incluidas prendas inspiradas en la marca.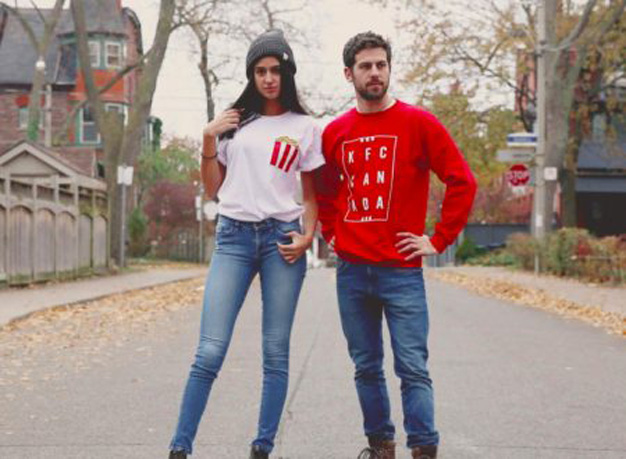 No te pierdas nada de MarketingDirecto.com y únete a nuestro Telegram t.me/MarketingDirecto