Los WARC Awards 2018 premian la innovación efectiva
Estos son los ganadores de los WARC Awards 2018 en la categoría Effective Innovation
WARC anuncia los ganadores de la categoría Effective Innovation de los WARC Awards 2018, que busca la siguiente generación que logre la máxima efectividad en el marketing.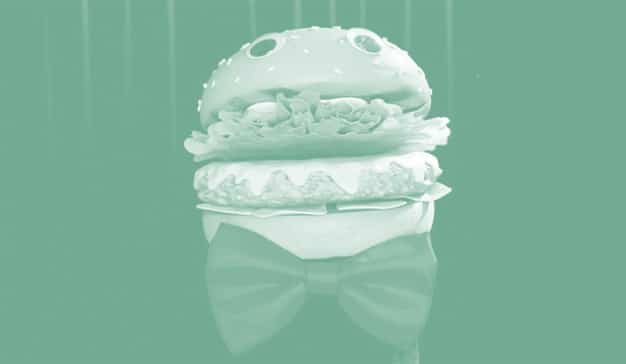 WARC ha anunciado los ganadores de la categoría Effective Innovation de los WARC Awards, que buscan globalmente a la siguiente generación de efectividad en marketing. Los principales ganadores han sido las campañas para Ad Council, David Sheldrick Wildlife Trust, IDFC Bank y Pril.
El Grand Prix ha sido entregado a la agencia 22squared por su campaña "7-Seconds Resumes" para Grads of Live, una iniciativa puesta en marcha por Ad Council en Estados Unidos, que trabaja con jóvenes sin empleo para crear pequeños vídeos que demuestren sus habilidades, ayudando a destruir los prejuicios, con el principal objetivo de que consigan un empleo.
Un total de 13 campañas alrededor del mundo han sido seleccionadas como ganadoras en esta categoría de los WARC Awards 2018, que reconoce aquellas iniciativas que transformen el negocio o produzcan una disrupción que ofrezca resultados tangibles.
Además, se han entregado tres galardones especiales en áreas específicas de excelencia: Channel Innovation Award (sindo el mejor ejemplo la innovación en el uso de los medios), Category Innovation Award (como es romper las normas de la categoría o crear una nueva) y Partnership Award (premiando la mejor colaboración que ha ayudado a la marca a repensar las soluciones para sus retos de negocio).
El jurado, compuesto por 15 profesionales de la industria, tanto del lado de las agencias como de los clientes, estuvo presidido por Christopher Yu, vicepresidente de Integrated Marketing Strategu, Innovation and Technology en U.S. Bank.
Los ganadores son los siguientes:
Grand Prix
-7-Second Resumes, Grads of Life, Ad Council, 22squared, Estados Unidos + Partnership Award
Gold
-Hello in Elephant, David Sheldrick Wildlife Trust, whiteGREY, Australia, Kenya, Tanzania, Reino Unido, Estados Unidos
-Bank in a Box, IDFC Bank, McCann Worldgroup, India
-One-Drop Bottle, Pril, TBWA/RAAD, Emiratos Árabes Unidos
Silver
-Denmark vs. Trump, Socialistisk Folkeparti (SF), UncleGrey, Dinamarca, Reino Unido, Alemania, España, Estados Unidos + Channel Innovation Award
-The Loneliness Index, Age UK, Manning Gottlieb OMD, Reino Unido
-So how about creating viral products instead?, Carvaan, The Womb, India + Category Innovation Award
-Lost Frequency, HearLife Clinic, FP7/DXB, Emiratos Árabes Unidos
Bronze
-100% Asian. 100% British - How a simple insight changed a radio station, BBC Asian Network, MullenLowe London, Reino Unido
-Hearing Rescue, Thai Health Promotion Foundation, BBDO Bangkok, Tailandia
-Odds, Adidas, Taproot, India
-Camelpower, Nissan, TBWA/RAAD, Emiratos Árabes Unidos
-Seek Deeper, Royal Caribbean International, MullenLowe US, Estados Unidos
No te pierdas nada de MarketingDirecto.com y únete a nuestro Telegram t.me/MarketingDirecto